A Mindful Approach to Healing
Offering specialized counseling and coaching services to help you live a mindful and balanced life.
About
Move from Surviving to Thriving
Greetings! My name is Rachel Houck. I am a licensed professional counselor (LPC) and licensed independent substance abuse counselor (LISAC). I graduated from Grand Canyon University with a Masters of Science in Professional Counseling and a Masters of Science in Substance Abuse Counseling. I am trained in EMDR (Eye Movement Desensitization and Reprocessing). I am also a Certified Clinical Trauma Specialist for Trauma and Substance use. I work with individuals who experience anxiety, depression, substance abuse, grief, post traumatic stress disorder (PTSD), trauma related to religion or spirituality, women-specific issues such as infertility or miscarriage, obsessive compulsive disorder (OCD) and phobias. I work with people through all walks of life and an ally to the LGBTQ+ community. I also work with individuals struggling with emotional eating, chronic pain, athletic performance anxiety, and self-esteem/body image issues. I have a bachelors of Science in Nutrition from Arizona State University and I am able to provide nutrition coaching as a separate service. I believe that my background in nutrition and mental health can help my clients obtain better habits, higher performance, and a healthier body image. My mission as a counselor and nutrition coach is to help my clients live a health and well-balanced life. My hope it to be part of a movement to help normalize mental health and coaching services as a regular part of self-care. I love the famous saying "An Ounce of Prevention is Worth a Pound of Cure." Making positive changes are not easy, but if you are ready to do the work, it's time to move from surviving to thriving!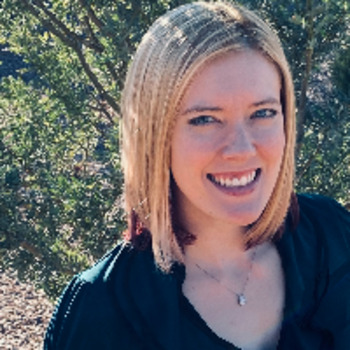 Rachel Houck LPC, LISAC
Mental Health Counselor and Nutrition Coach
Services
Anxiety
Depression
Trauma
Burnout
Codependency
Obsessive-Compulsive Disorder (OCD)
LGBTQIA+
Self Esteem
PTSD
Spirituality and Religion
Social Anxiety
Sports Performance
Chronic Pain
Compassion Fatigue
Fears/Phobias
Fatigue
Nutrition Coaching
Grief
Work Stress
Adult Counseling
Approaches
Eye Movement Desensitization & Reprocessing Therapy (EMDR)
Cognitive Behavioral Therapy (CBT)
Coaching
Family Systems
Group Therapy
Motivational Interviewing
Mindfulness-Based Stress Reduction (MBSR)
Positive Psychology
Strength-Based
Health at Every Size
Trauma Focused
Narrative
Insurance Accepted
Aetna
United Healthcare
Optum
Cigna
UMR
Fees
Initial Session-All new clients 60 min: $190
Session Established Clients-60 Min: $150